SkyVue Apartments in Pittsburgh
Pittsburgh Academic Hub
SkyVue Living: A Breath Above in Oakland District
BEYOND ACCOMMODATION: EXPERIENCE CONNECTION
Welcome to SkyVue Apartments
---
Situated in the pulsating academic heart of Pittsburgh, SkyVue isn't merely a place to live — it's a lifestyle commitment for those aspiring to excellence. Within steps of the University of Pittsburgh, Carlow University, Carnegie Mellon, and Magee-Womens Hospital of UPMC, our apartments fuse luxury with convenience. Dive into a living experience where modern amenities meet unparalleled comfort, and where each day brings new opportunities for community, collaboration, and memorable moments. Discover SkyVue and elevate your student living.
THE PITTSBURGH PARADISE YOU'VE BEEN SEARCHING FOR
Premium City Comforts
---
Nestled between Forbes and Fifth Avenues, SkyVue Apartments is the embodiment of contemporary urban living for both university students and young professionals alike. It's not just about the expansive apartments; it's about a community enriched with top-tier amenities. From a state-of-the-art fitness center to private collaboration rooms for brainstorming sessions, we've curated a living experience that's both sophisticated and convenient. SkyVue fosters a genuine neighborhood ambiance in the heart of Pittsburgh's vibrant Oakland district, ensuring you're always connected. Discover the perfect harmony of design, function, and community, all in one prime location.
Community Amenities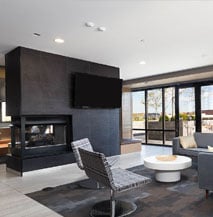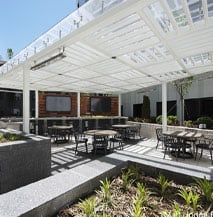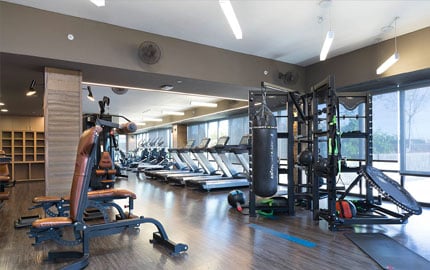 SIGNATURE AMENITIES
Every Advantage, Right Here
---
High-End Demo Kitchen for Culinary Enthusiasts
24/7 Cutting-Edge Fitness Center
Outdoor Grilling Kitchen
Inviting Clubhouse for Community Gatherings
Study Area and Conference Rooms
Music and Recording Rooms
Outdoor Courtyard and Relaxation Terrace
Pet-Friendly, Including a Dedicated Pet Washing Station
Modern Wood Floors in Common Areas
Ground Floor Retail for Quick Shopping
Walking Trails to Bask in Nature's Beauty
VIEW ALL AMENITIES
APARTMENT AMENITIES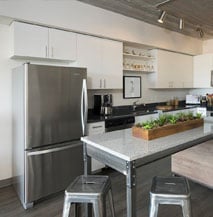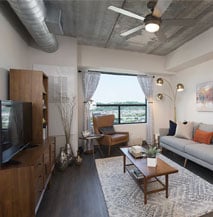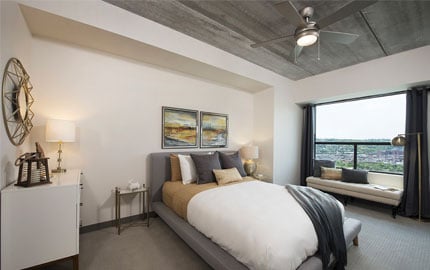 REFINED SPACES
Distinctive Residences
---
Range of Studio to 3-bedroom Apartments
Granite Countertops for a Sleek Finish
Full-Size Appliances, Including Washers and Dryers
Modern Interior Features for Stylish Living
Pet-Friendly, Including a Dedicated Pet Washing Station
Spacious Kitchens with Storage Pantries
Disability Access for Inclusive Living
Covered Parking to Protect Your Vehicle
Large, Spacious Closets for All Your Storage Needs
Efficient On-Site Management and Maintenance
VIEW ALL APARTMENTS
OUR MISSION
The Pinnacle of Student Living in Pittsburgh
---
Nestled in the bustling heart of Oakland, our ambition shines bright: to bridge the gap between homey comfort and premium off-campus living. SkyVue isn't just a residence; it's an understanding, a commitment to providing students a home away from home that's infused with the same warmth and sense of belonging.
We offer a diverse range of studio, one-, two-, and three-bedroom apartments. Each space comes with by-the-bed leases and includes essential utilities such as cable and internet. Every bedroom is paired with its own private bathroom. Our apartments are set up for your ease, and if you wish, you can even opt for a fully furnished bedroom. Additionally, our roommate matching service ensures that every student finds the perfect co-resident for a harmonious living experience.
PEAK STUDENT EXPERIENCE
Customized Living Spaces Just for You
---
Step into the distinct world of SkyVue's apartments. Every element, from architectural designs to the vibrant surroundings, melds together to craft an ambiance that's unparalleled in Pittsburgh's Oakland neighborhood. With a range of options, from cozy studio apartments to expansive three-bedroom homes, there's a space tailored to fit every student's needs. Your university residence at SkyVue, enriched by top-tier amenities, ensures every moment is both comfortable and memorable.